Time flies and so do I! It's been three whole weeks since I had my leg amputation surgery. The first days were hard and exhausting. Then I got better and quickly started recovering!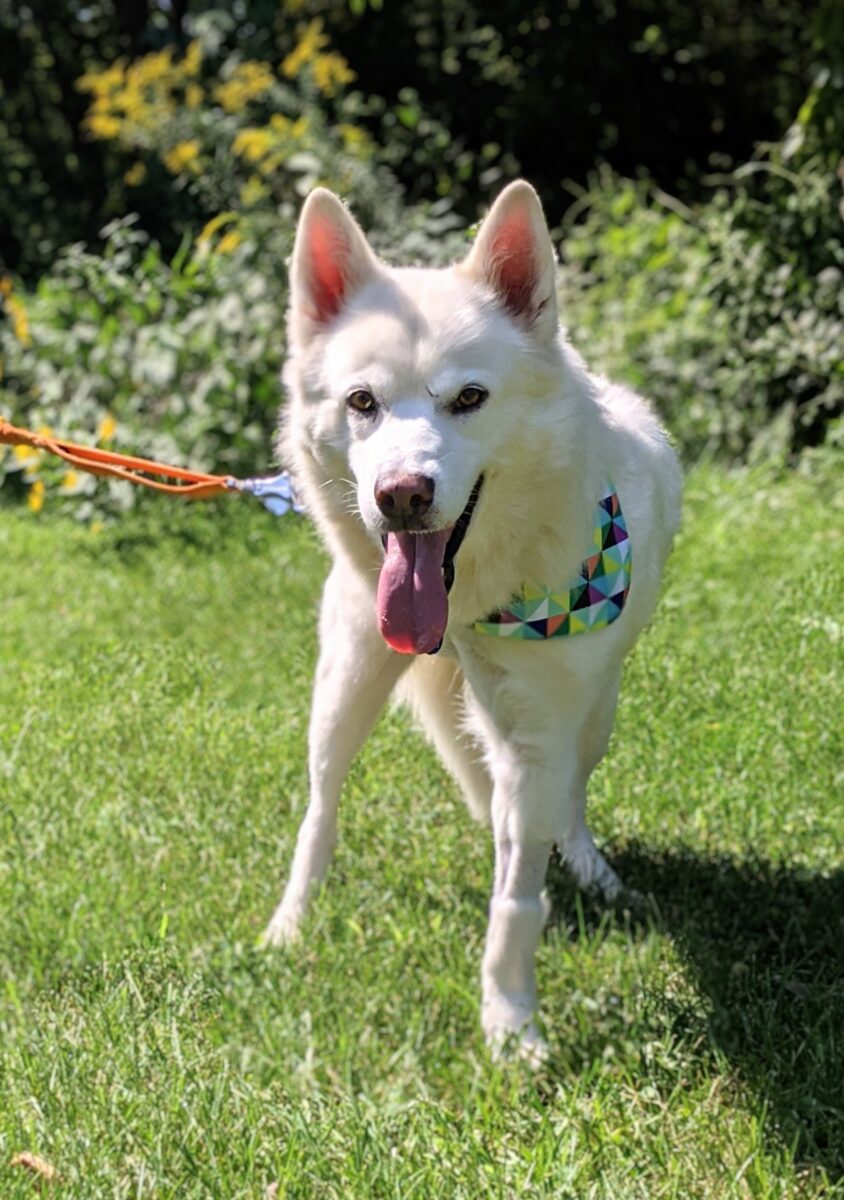 I got my staples out last week and my beautiful furs are growing back.  I'm walking faster than I did before surgery! Rough terrain, steps and furniture are no problem for me.
I'm still interviewing for my furever home. I am sweet and loving. For a husky, I'm pretty quiet. I'm trustworthy in the house. I like everyone, adults and kids! I ignore cats. Dogs are ok, but they scare me a little and I'd be most happy as your one and only.
I am around 5 years old and will pretty much be a normal dog from now on! I like to go on walks and adventures. I need to build up my endurance and muscles right now to go farther. Super long walks or runs will not be best for me. I need to keep my other legs, especially the front one, from wearing out. It would be better if you can take me on shorter walks, maybe a few a day if you want to be really active!
There are some simple rehab exercises we can do at home. Here are some ideas:
https://gear.tripawds.com/2020/04/16/diy-tripawd-rehabilitation-therapy/
It would also be good to take a joint supplement. Lastly, I love foodies but I need you to help me maintain my healthy weight so I don't put too much pressure on my remaining front leg. That's it! Just normal dog stuff, really.
I sure do like beds, couches, soft blankets and comfy chairs so if you're willing to share those with me and maybe cuddle sometimes I'd be SO happy!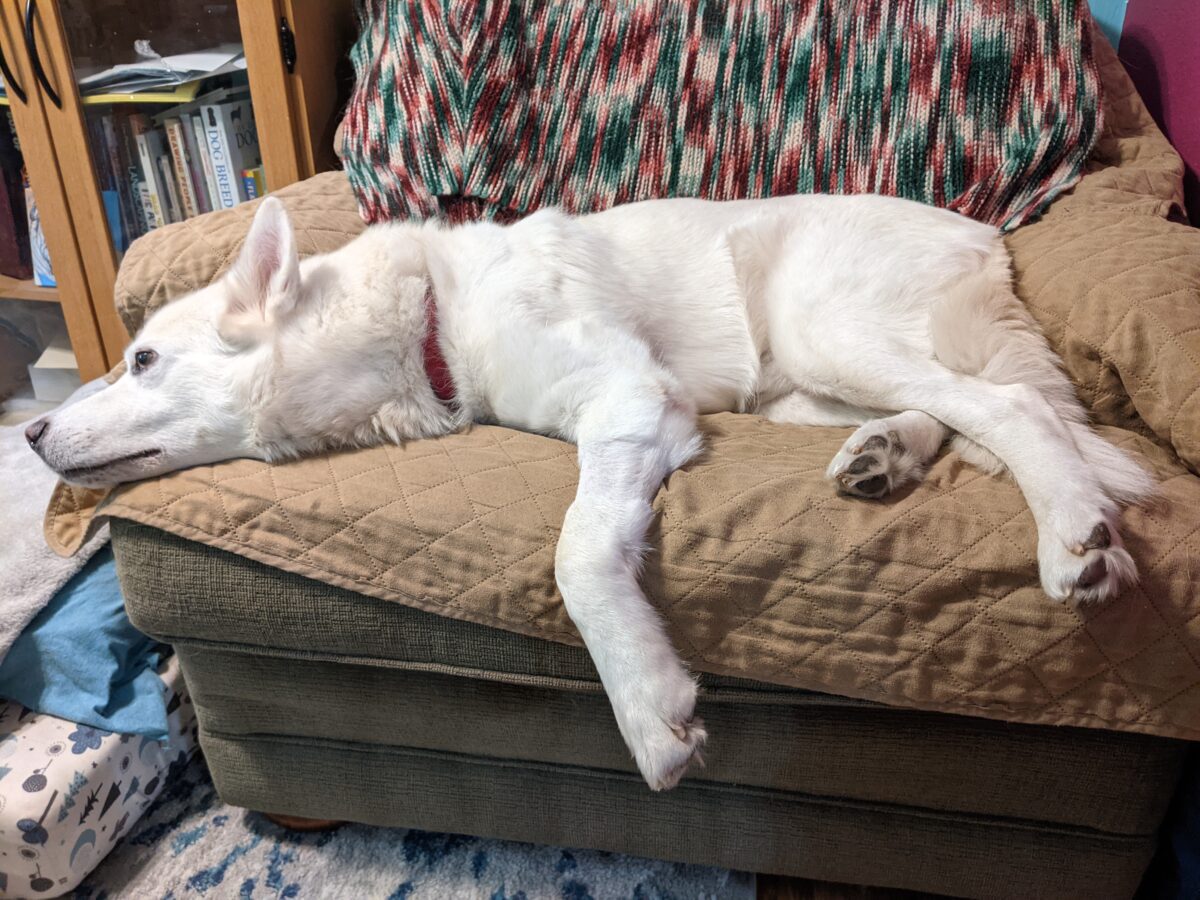 If you might want to adopt me I'm waiting at my foster home with Taysia Blue Rescue. I'm in Iowa but you can live anywhere if you will and get me! I do love car rides!
Love, Lucky Lotus